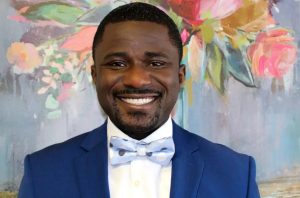 Dr. Gyampo is a graduate of the University of North Carolina School of Dentistry. He is a member of the American Dental Association® and the North Carolina Dental Society. Experiences over the years have solidified his passion for quality dental care delivered with a touch of kindness and gentleness.
"I decided to be a dentist to bring quality and affordable health care to the less privileged. I have been blessed to do so all around the world, and now I hope to earn the privilege of being your friend and dental care provider." — Dr. Kwame Gyampo
Meet Our Team
Here at Providence Smiles, our team is comprised of several well-trained individuals who provide compassionate dental care in Durham, North Carolina. We value helping our patients feel like family as they visit, and we do our best to provide them care that rejuvenates and uplifts their smiles. If you would like to learn more about our dentist and team, we welcome you to contact us today at 919-682-4861 for an appointment!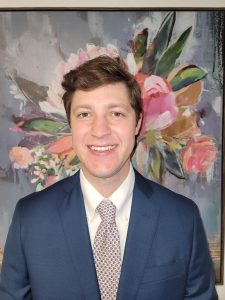 I am Dr. Graham Berkelhammer, and I am from Greensboro, North Carolina. I completed my undergraduate studies and dental school at the University of North Carolina at Chapel Hill, where I gained a passion for treating patients from all different backgrounds. I live in Durham with my fiancée and my Bernedoodle, Jobin. In my spare time, I play soccer, and I love to garden and cook.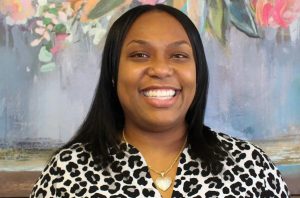 Hello! My name is Jenell. I was born and raised in Chapel Hill, and yes, I am a true blue Tar Heel fan! I graduated from DeVry University with a degree in business management. I was introduced to the world of Dentistry over eight years ago and am blessed to say I have enjoyed every minute since that time. I joined the Providence Smiles team in March of 2020. I am an avid crafter and music listener. When I am not at work, you will find me spending time with my family at the beach or the mountains, cooking, crafting, listening to tunes, volunteering, and binge-watching some of my favorite TV shows. I look forward to meeting you!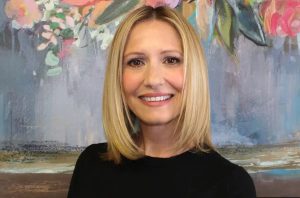 Dawn
Insurance Coordinator
Hi There! My name is Dawn, and I was born and raised in Fort Meade, Florida. I have three children, a husband of over 20 years, a sweet puppy named Lemon and two cats. I have worked in the dental field for over five years, and I love getting to know the patients at Providence Smiles. On my days off, I enjoy mountain biking, hiking, and traveling back to Florida to see family, friends, and (of course) the beach. I love being part of the Providence Smiles team and look forward to working with you soon!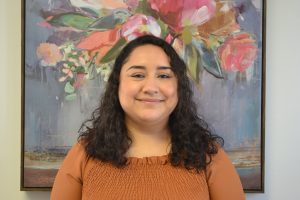 Maria
Patient Care Coordinator
Hola mis Amigos! My name is Maria, and I was born and raised in Orange County, California. I have three daughters and a lovely Beagle, and I have been married to my husband for 10 years. We moved to North Carolina seven years ago. I was introduced to the world of dentistry 14 years ago. I have loved getting to know the patients and seeing all the beautiful dental transformations! In my time off, I enjoy taking my daughters to their sports games, dance and church. I joined Providence Smiles in October of 2021, and it has been such a blessing. We welcome you and strive to give you the best experience possible.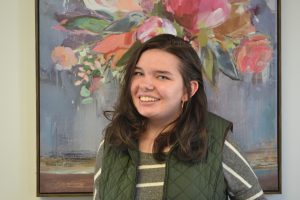 Hello there! My name is Emory, and I am pleased to say I call Chapel Hill home. I have been a Tar Heel since I could walk, and I am proudly a tried and true Tar Heel since graduating with my Bachelor of Science in dental hygiene in May 2021. I have wanted to be a dental hygienist since I was 10 years old! I love this field and am passionate about using my skills to serve others.
I joined the team at Providence Smiles in June 2021 and have thoroughly enjoyed every minute of it. I knew after one visit to the office that I wanted this to be my dental home, which speaks volumes about Dr. Gyampo and the culture that is fostered here. When not knee-deep in teeth, I run a small craft business, go hiking and spend time with the people I love. I love making those around me feel welcome and comfortable. I look forward to taking care of you!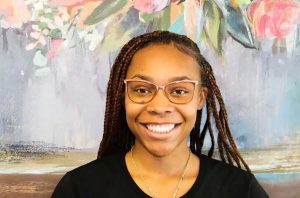 Hey! My name is Jamya, and I was born and raised in Chapel Hill. I have been interested in dentistry since I was in high school. I am currently in school to become a dental hygienist. When I joined Providence Smiles, I was more excited than ever! For now, you will see me floating around the office working at the front desk, in the back assisting, or taking pictures and videos to post on our social media pages! When I have free time, I like to travel with my family and catch up on my sleep!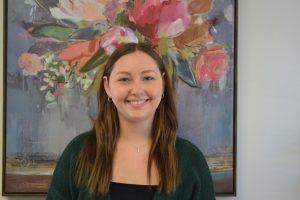 Hi, my name is Caitlin! I graduated from the dental assisting program at ACC in 2021 and joined the Providence Smiles team shortly after. I love to make sure my patients are comfortable and leave with a big smile. I am happily engaged to my fiancé of two years, and we have three fur babies together, Jojo, Honey and Moose! Outside of work, I enjoy traveling, playing with my pups and watching my favorite TV shows.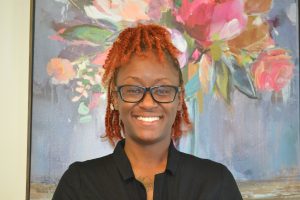 Hello! My name is Chenyqua and I am from Chapel Hill, North Carolina, born and raised — go Tar Heels! I graduated from the UNC dental assisting program and have been a dental assistant for over 17 years! I am a mother of two kids, and in my free time, I love to spend time with my family and friends. I also love to travel!
Hours
| Day | Hours |
| --- | --- |
| Monday | Closed |
| Tuesday | 8:00 a.m. - 5:00 p.m. |
| Wednesday | 8:00 a.m. - 5:00 p.m. |
| Thursday | 8:00 a.m. - 5:00 p.m. |
| Friday | 8:00 a.m. -1:00 p.m.* |
| Saturday | 8:00 a.m. - 1:00 p.m.† |
| Sunday | Closed |
*Second and Fourth Friday | †First Saturday
Have questions?