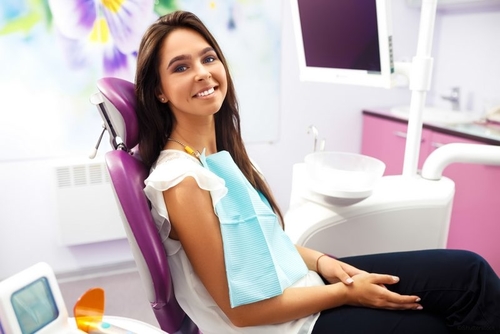 Going to the dentist can be a daunting experience for some people. Dental anxiety is more common than you might think. According to the American Dental Association, up to 20% of people avoid going to the dentist due to fear and anxiety. If you are one of these people, know that you are not alone, and there are ways to manage your anxiety and make your dental visit a more positive experience.
Why Am I Anxious About My Teeth?
Dental anxiety can stem from a variety of reasons, such as past negative experiences, fear of pain, or a lack of control. For some people, anxiety can also be linked to embarrassment or shame about the state of their teeth. Regardless of the cause, dental anxiety can prevent you from receiving the dental care you need to maintain good oral health.
At Providence Smiles, we understand that dental anxiety is a real concern for many people. That's why our team of dental professionals is committed to providing a comfortable and welcoming environment for our patients. Our dentist, Dr. Kwame Gyampo, has years of experience working with patients who experience dental anxiety, and he and his team will do everything they can to make your visit as stress-free as possible.
Can Dentists Tell if You Have Anxiety?
Yes, experienced dentists can usually tell if a patient is anxious about their dental visit. Signs of dental anxiety can include nervousness, fidgeting, and avoiding eye contact. If you are feeling anxious, it's essential to let your dentist know. Communication is key, and by letting your dentist know how you are feeling, they can work with you to make adjustments to ensure your comfort and ease your anxiety.
At Providence Smiles, we take dental anxiety seriously, and we offer a range of options to help our patients feel more at ease during their visit. We have a variety of sedation options, including nitrous oxide, oral sedation, and IV sedation. Our team can work with you to determine which option is right for you, depending on the severity of your anxiety and the dental procedure you need.
In addition to sedation options, we also offer a calm and relaxing environment, with amenities such as music, TV, and blankets to help you feel more comfortable and at ease during your visit.
Dealing with dental anxiety can be challenging, but at Providence Smiles, we are committed to helping our patients overcome their fears and receive the dental care they need in Durham, NC. Contact us today at 919-682-4861 to schedule your appointment and learn more about our approach to dental anxiety.